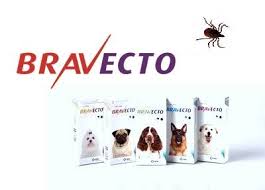 NEW! -

Brav

ecto

(Fluralaner).  Kills fleas, prevents flea infestations, and kills ticks(black-legged tick, American dog tick, and brown dog tick) for up to 12 weeks.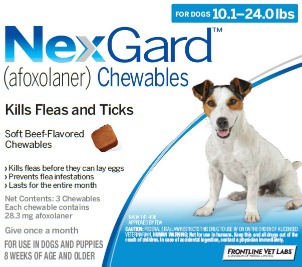 NEW!

  From the makers of Frontline.  NexGard Beef-Flavored chewables for dogs.  
          Kills Fleas and Ticks.   
*Onsite Digital X-ray                  *General Veterinary Medicine & Surgery
*Spays & Neuters                       *Dental Services
*In-house Laboratory                 *Preventive Care
*Vaccinations                            *Parasite Detection & Prevention
*Microchip Identification           *Health & Travel Certificates
* Adopt a pet from Flagler Humane Society or Halifax Humane Society and we will provide your newly adopted pet with a FREE medical evaluation within a 14-day time period.
NEWS
UF veterinarians report spike in leptospirosis cases.  March 6, 2014
U.S. FDA Approves Merial's NexGard™ (afoxolaner) Chewables for Treatment and Prevention of Fleas and Ticks in Dogs